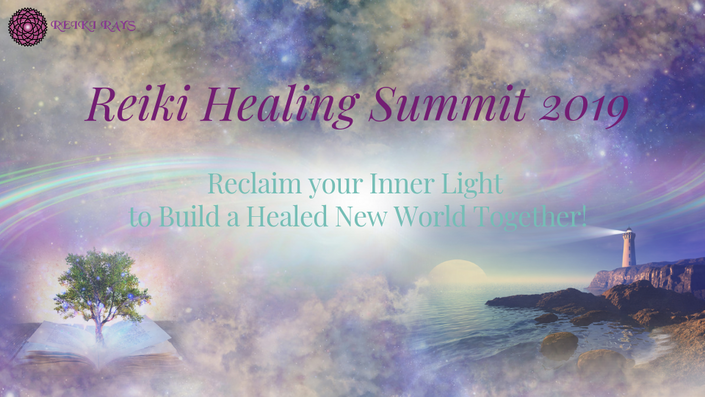 Reiki Healing Summit 2019 VIP Pass
Reclaim your Inner Light to Build a Healed New World Together!
UPGRADE NOW



Discover new insights and healing practices to access your unique gifts and share them with the world!




Reclaim your Inner Light to Build a Healed New World Together!



A 6-Day Global Virtual Reiki Summit Featuring 30 Reiki Luminaries
(click photo to learn more)
Justine Melton is a Reiki Master Teacher, Psychic Medium & Intuitive Counselor. She loves to teach people how to embrace their own power and to live their best life possible. She believes that Reiki and self-love can create miracles in your life and that you are never too old to have the life you want. She is passionate about teaching, writing and mentoring in the Reiki field. She has used Reiki in her own life to heal, manifest and change in all areas. She loves to share this energy now with others. Justine is a regular contributor at Reiki Rays and can be found at www.Soulrenew.com.
| | | | | | |
| --- | --- | --- | --- | --- | --- |
| Torsten A. Lange | Elise Brenner | Lisa Campion | Ashwita Goel | Ssanyu Birigwa | Wanda Buckner |
| Sue Wang | Judy Camblor | Kate Jones | Ahtayaa Leigh | Kathleen Johnson | Pauline Raphaela |
| Adam Wiltshire | Donna DeNomme | Bryce Goebel | Deborah Dalziel | Samantha Avery | Mark Hosak |
| Andrea Kennedy | Neelam Rai | Deborah Lloyd | Jessica Miller | Jeff Baird | Dr. Maria Danilychev |
| | Karla Sanchez | Mamta Nanda | Rosemary Levesque | Keiron Keene | |
Your Hosts
| | | | | | |
| --- | --- | --- | --- | --- | --- |
| | | Justine Melton | Deb Karpek | | |

What if you could empower yourself and others to be part of building a healed new world?

How would that change you, your family, your relationships, your career, your wellbeing, your environment, and even our beloved Earth?

What would our world look like if each of us embraced our Inner Light? If each of us lived from a space of Truth, Authenticity, and Peace?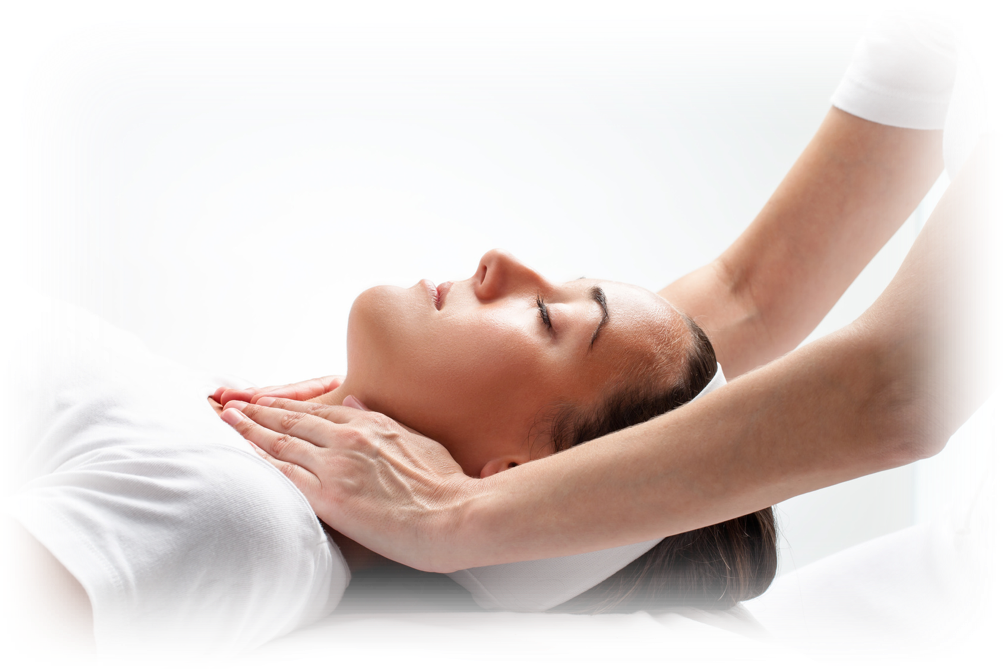 You have the ability to access your Inner Light and expand it as the omnipotent source of healing, transformation, and unity. This is the solution for every challenging situation we are facing in our life right now ‐ an illness, the death of a dear one, an exhausting job, the end of a relationship, worries related to our children, an old trauma, an addiction, and even past life wounds.

Even though many of us have already embraced this path with Reiki practice, guidance is always welcomed in creating more awareness and openness toward deep transformation. While outside transformation is focused on symptoms and effects, the inner transformation has the potential to go inside, to the roots of any challenging situation and build a new, healthier possibility of manifestation from within.

Pairing these two paths of transformation gives us the holistic approach to healing ourselves and the world around us from the inside out. We must learn to look inward to discover the mysteries we seek outward. A healed inner world means a healed outer world! Simple as that!

"It's probably the most widespread and well-known form of energy healing, and so Reiki is playing a really important role in bridging the gap between spirituality and science. I know that in many hospitals now, Reiki practitioners are there giving support to doctors and nurses, so there's really an awareness and acceptance of energy healing that is growing amongst the mainstream and Reiki is at the forefront of that, I'd say. We're at that time when we're reaching a critical tipping point where more and more of the population are beginning to see that truth of our connection to the spiritual realms. And yes, I see Reiki as really leading the way as far as that's concerned." ‐ Ahtayaa Leigh

During The Reiki Healing Summit 2019, you'll discover new insights and healing practices from 30 of the World's Leading Reiki Healers and Experts to access your Inner Light and unique gifts and share them with the world for the greatest good of us all!


Many paths, same destination! Whether you are a Reiki healer or a practitioner working with other types of energy practices, you'll find valuable guidance toward enriching and transforming your life and the lives of others in every way: physically, mentally, emotionally, and spiritually.

"All healing, I think, is self-healing and yet, as we do this self-healing and we peel these layers of wounding away and we open up to these greater places of evolution and growth and expression; as we do that, we not only heal ourselves, but we heal the planet. We know that this is a principle, but it never gets old to speak that out loud because it's very powerful." ‐ Donna DeNomme
Here's what some of our illuminating speakers are sharing with you...
Founder of The Reiki Academy in London, Torsten Lange shares about his successful project of finding the world's first independent scientific proof of Reiki. You'll come to know not only that there's scientific proof that Reiki works and only brings positive results to our life, but also that it works on different vibrational levels connected to the original Reiki symbols.


Torsten Lange

"If you see an image and then you see something that looks not just so much more beautiful but really changed afterwards, and that is a visual image that Reiki can bring change, I'm sure that it helps people to say: 'Well, I'm going to give it a go! I'll just give it a try! I don't really believe in stuff like that but looking at these pictures maybe there's something about it!'"

---

With over 30 years of experience in Reiki practice and an internationally-published author, Donna DeNomme shares insights on how to awaken the ability to be sensitive to chakras and strategies for using them in your healing practice. Bonus: Donna will guide her listeners through a chakra healing guided meditation to connect and assess each of these energy centers!


Donna DeNomme

"I find that as we work with the chakras and the Reiki, it helps to bring people into their physical bodies in a stronger way which can really lend itself to very deep healing. We create what I call this healing pool of energy that is very conducive to doing deeper work, and what I mean by that deeper work is to get at the places where we have embodied and held onto our old wounding, our old emotional wounding, mental wounding, physical wounding."

---

Overcoming lifelong anxiety and depression using Reiki & QiGong and later founding the Australian School of Energetics, Adam Wiltshire inspires you to take your professional Reiki practice forward by considering consent as one of the key foundations to a successful healing session. Learn the differences between consent and permission in Reiki sessions, why Higher Self consent can be a risk for your Reiki business, and how consent and boundaries are related to the Reiki principles.


Adam Wiltshire

"So, consent and boundaries are a great way to meet people where they are and it's a really wonderful way to take your professional practice to the next level ‐ It really is! – and to bring more of yourself along!"

---

Founder of Melbourne Reiki Center, Deborah Dalziel shares a few amazing expert training tips so you can lead, inspire, and share your Reiki gift with people in a way that gets you known not just for Reiki but also for your ability to teach and to train. Discover Deborah's 5 most valuable tips from her 'Teaching the Teachers' Training Program!


Deborah Dalziel

"When I teach, I let myself feel the flow of what's happening in the room and who turns up. A conductor is really the person that's just allowing and making sure everything can flow, that the musicians have what they need, they know what to do, they're given little hints, and yet at the same time, this amazing music flows. And when you're teaching, whether it's one on one or in a small group or a large group, depending on how you teach, just be that sort of conductor and allow it to flow."

---

As a well-experienced Reiki Master, Career & Life Coach after working with high-achievers from institutions including MIT, Dartmouth, and Wellesley College, Sue Wang created THRIVE, a career management model in terms of Reiki and the mind-body connection. Find more about this THRIVE-ing model and its techniques which will guide your career path toward success.


Sue Wang

"How we evolve and grow really depends on the changes we make. What are the big changes? What are the small changes? So, personally, how do we evolve? And then on top of that, we want to think longer term, in terms of building your community and building your network: What is your legacy? How would you want to evolve? How would you want others to evolve? How can you make the world a better place?"

---

A major international influence in medical science, palliative medicine, and hospice care with nearly 20 years of experience and founder of San Diego Reiki, Dr. Maria Danilychev offers the perspective of a medical doctor who intertwines Reiki and Western Medicine in her work to facilitate deeper healing. Let's find out why most doctors are not open to holistic practices including Reiki and what can we do to change their perspective!


Dr. Maria Danilychev

"As a busy physician, I had limited amount of time, so I thought "OK, let me start with something that is relatively easy to learn and doesn't take much time because I don't have time! [...] OK, I'll start with Reiki!", and that's how I started looking for a Reiki class. Literally, it was out of curiosity; I just wanted to know what are these people do to my patients?! They come into the room, do something, they leave, and then the patient feels a million times better. So, it was literally curiosity: what do they do to my patients? I want to know!"

---

With over 25 years of experience and author of the #1 best-selling book, The Art of Psychic Reiki, Lisa Campion inspires you to embrace your intuition and strengthen your psychic ability, also sharing the energy management fundamentals which any empath and sensitive needs to apply for their emotional and physical wellbeing.


Lisa Campion

"It's sad for me that people would step away from Reiki because they don't know how to integrate their sensitivity and their psychic ability and their intuition into their healing sessions. And really, if you think about it, it's for everyone's benefit! It's going to benefit your clients so much if you can manage your energy, if you can understand what your intuition is telling you, and if you can open up to maybe your psychic gifts; it's just going to make you a better healer!"

The Reiki Healing Summit 2019 will be incredibly beneficial for ALL ‐ whether you are curious about Reiki, new to Reiki, or a seasoned Reiki practitioner who wants to deepen your practice, expand your understanding, or develop your Reiki business ‐ you'll find sessions and speakers that will inspire, educate, and empower you to go further on your healing journey!

Our guests represent a diverse range of experts, topics, and insight into Reiki practice. From creating better relationships through chakra healing, deciding if one should teach or not Reiki, and easing grief with Reiki, to ascending with Reiki, expand your intuitive power, and using Reiki for career success, you will find it all here!

Each of our guest speakers is a leader in the Reiki field, a mentor with a depth of practice and many years of experience in their specific area of study and expertise. They understand their topic personally because they have lived it and they are eager to share their knowledge with you!

Join your hosts, Deb Karpek and Justine Melton, as they guide you through this amazing summit event!
During this fascinating 6-Day Summit, you'll also discover:
• Valuable insights and methods to fully embody and express your healing abilities
• Discover the four building blocks of an affirming therapeutic relationship with your Reiki clients
• Find out how to develop as a Reiki student so you can become a professional practitioner
• Get in touch with other Reiki systems recently developed, such as Reiki Explorer, Reiki Tourism, Psychic Reiki, or Tanran Reiki
• Be guided and inspired to create your own thriving Reiki Business
• Explore the concept of Oneness and ways to access this state through the Reiki system
• Deepen your work with the chakra system through the chakra mapping method
• Know more about the Reiki Symbols and their translations from Japanese
• Understand how to add light frequencies to the human energy field using Reiki
• Transform and rewrite some life events into an empowering story that can support your inner growth
• Be able to improve your relationships through chakra healing
• Find out the fundamental components of a strong, safe, and trusting therapeutic relationship
• Learn to use Reiki to connect with sacred places
• See exactly how Reiki can be used to recover from any addiction and also unveiling your true authentic self in this process
• Learn what surrogate healing in-person for Animal Reiki is all about, as well as why and how to use it
• Be able to transform yourself with some specific Reiki insights and healing practices
• Explore more the Ascension and New Earth of Light concepts, finding effective ways in which Reiki practitioners can connect, align, and work with this ascension energy
• Discover how to create an abundant and prosperous state of mind directly from the Archangels
• Know how to use Reiki to assist not only someone who's about to transition, but also the hospice workers, friends, and family to ease their grief and heal from loss
• Have the knowledge to use Reiki to connect and work with spirits during healing sessions
• Be able to identify your traumas and start healing them with Reiki
• Find out about the amazing power of a Reiki cleanse
• Get in touch with the origin and true hidden meaning of the Reiki symbols
Now is the time for you to Reclaim your Inner Light to Build a Healed New World Together!
What People Are Saying about Our Previous Reiki Healing Summits...
I know of nowhere else in the world you can experience the many internationally known Reiki Masters, authors, and teachers, and many of their broadcasts were for free. The variety of topics covered was staggering, and whatever your level of Reiki knowledge, there was someone and something there for everyone. Keith from Bloomsburg, PA USA
The Reiki Healing Summit is a wonderful opportunity to hear from Reiki practitioners and teachers around the world. I came away in awe of the transformative power of Reiki and the diversity of its expression. These talks broadened my understanding and supported my own teaching and practice. Can't wait until next year! Very Educational and informative. Grant Preston, ID
Thank you for putting Reiki Healing Summit on - it was fantastic! I started my Reiki journey last year completing my level one and two, so I am just starting out. So as a "beginner" :) I found the speakers and interviewers to be wonderful sources of knowledge and inspiration. I gained something from every talk I was able to attend, which was wonderful. Its left me feeling more excited for this journey and inspired by the possibilities. Thank you again! Catherine Gladstone, Australia
I have learned so much listening to this summit. I enjoyed all the guests' points of view as well as their experiences, good and bad. I took away quite a few helpful hints! ( especially in the animal Reiki and any business tips). I am grateful this summit is provided for us and the price can't be beat! I so look forward to next years summit. Namaste
Your world class event gave a big boost to my practice and presentation of Reiki. I now provide an even more grounded experience for my self Reiki as well as for my clients. Monifa, Brooklyn USA
I really enjoyed the Reiki Summit. I particularly liked the fact that most of the podcasts were only 30-45 minutes long which meant that I was able to listen to most of them. There was a good range of topics and speakers. Thank you. Looking forward to the next one. Katharine, UK
Great speakers and enlightening content. I learned a lot and connected with a couple of teachers I hadn't heard talk before. Sarah, New Zealand
WOW! So many incredible Reiki practitioners in one place sharing their knowledge... very impactful on my Reiki practice. Especially the information about Reiki in hospitals and medical studies! Very interesting. Heather T Procknal Wilmington, NC
The Reiki Healing Summit was a wonderful way to hear from a variety of practitioners from different backgrounds. I enjoyed learning about new approaches to distance healings and how to talk about Reiki with people who are new to the practice. I will definitely attend future summits and look forward to learning more through Reiki Rays! Thank you for continuing to educate and connect Reiki practitioners all around the world. Sara, Boulder CO
This was a powerful summit with so many wonderful speakers! Thank you for creating this special program and bringing more focus on the benefits and gifts of Reiki. Lisa, Colorado
The Reiki Healing Summit is a wonderful opportunity to listen and learn from an array of dedicated & talented individuals from around the world regarding various ways to use energy healing, how to improve your healing business, life coaching, crystal grids, essential oils, etc. Alanna, Hillsboro OR
This event really changed my Reiki practice! So much valuable information from amazing presenters! Bridget, Ithaca NY
I learned a great deal from each speaker, sometimes directly, sometimes by being directed to a book, video or article. Each speaker brought a unique viewpoint of their Reiki practice, and I had many opportunities to challenge the limitations of my own thinking. Truly mind-opening. Renee, Canada
The Reiki Healing Summit provides a fertile platform for discussion and education on a variety of Healing topics. I enjoyed it immensely, it has helped expand my knowledge and open my inquisitive mind to endless possibilities. I feel more connected with the vast Healing Community. I look forward to the next offering...With Blessings, Sonia from Yarrawonga, Victoria Australia
The Reiki Healing Summit was such a wonderful event. It was truly a pleasure to hear from so many people about different ways to apply Reiki, current research, and how others are using Reiki every day. I very much enjoyed the summit and will definitely continue to attend. Erin, Washington D.C

What you'll discover in these 6 Days:
Day 1
Torsten Lange

- The Scientific Proof of Reiki: The Water Experiment
Donna DeNomme

- Reiki and Chakras: Enhance your Personal Growth & Soul Evolution
Kathleen Johnson

- To Teach or Not to Teach ‐ Honoring your Own Path
Sue Wang

- Career Success using Reiki
Ssanyu Birigwa

- Your Narrative is Your Medicine
---
Day 2
Ahtayaa Leigh

- Ascending with Reiki ‐ Are you in?
Samantha Avery

- Chakra Mapping: The Art of Enquiry
Adam Wiltshire

- Practicing Reiki Responsibly ‐ Boundaries & Consent In Our Healing Work
Elise Brenner

- Enhancing the Therapeutic Relationship in Reiki Clinical Practice
Judy Camblor

- Easing Grief with Reiki
---
Day 3
Wanda Buckner

- Surrogate Healing In-Person for Animal Reiki ‐ Why and How to Use It?
Pauline Raphaela

- How to Add Light Frequencies to the Human Energy Field Using Reiki
Ashwita Goel

- Better Relationships through Chakra Healing
Karla Sanchez

- Mental Health Care with Reiki and Psychotherapy
Mark Hosak

- Reiki Symbols and The Research of Dr. Usui
---
Day 4
Jessica Miller

- Using Reiki to Connect with Sacred Places
Dr. Maria Danilychev

- Reiki and Western Medicine ‐ A Medical Doctor's Perspective
Bryce Goebel

- Using Reiki to Heal Trauma
Jeff Baird

- Reiki and Families
Deborah Lloyd

- Working with Spirits during Reiki Sessions
---
Day 5
Kate Jones

- Phases of Practice as a Reiki Student
Rosemary Levesque

- Transformation through Reiki
Neelam Rai

- Manifesting Abundance with Reiki & Archangels
Mamta Nanda

- Amazing Benefits of Reiki for Pregnancy, Mothers, Babies, and Children
Keiron Keene

- Journey into Oneness with Reiki
---
Day 6
Lisa Campion

- Increase Intuition and Psychic Abilities with Reiki
Justine Melton

- The Amazing Power Of A Reiki Cleanse
Deb Karpek

- Reiki Recovery and The Authentic Self
Andrea Kennedy

- What Works ‐ How to create your Own Thriving Reiki Business
Deborah Dalziel

- I'm a Reiki Master Teacher! Now what? 'Teaching the Teacher' Training
---
Here's What You'll Receive

• Over 500 Minutes in Recorded Audio Sessions with 30 of the World's Leading Reiki Healers and Experts. Experience a great opportunity to deepen your healing practice and learn from 30 Reiki Luminaries, all from the comfort of your home.

• 30 PDF Transcripts of the Audio Sessions
In addition to the MP3 audios, you'll also receive transcripts for each audio in PDF format. You can then review, print, and highlight the most important insights and practices you were given.

• Free Gifts and Special Offers from our guest speakers to all summit listeners.
Every Reiki speaker at the Summit shares special gifts and offers with their audience, so make sure to attend, especially during those topics you are most interested in.

• Special prices for all Reiki Rays University courses during all 6-Day Summit for all summit listeners.
Because we appreciate our Reiki Rays followers and want to spread the Reiki teachings as far as possible, we are offering highly discounted prices for all our Reiki Rays University courses over the summit. After enrolling, you'll have lifetime access to any of our completely self-paced online courses.

• Exercises and discussions on each summit topic on our Reiki Rays Community Group.
After each summit day, you'll have the opportunity to deepen your understanding about those topics by practicing, discussing, and sharing insights with other summit listeners and Reiki Rays members all over the world in order to accelerate your learning and integrate all new information.
Frequently Asked Questions
When does the course start and finish?
The course starts now and never ends! It is a completely self-paced online course - you decide when you start and when you finish.
How long do I have access to the course?
How does lifetime access sound? After enrolling, you have unlimited access to this course for as long as you like - across any and all devices you own.
What if I am unhappy with the course?
We would never want you to be unhappy! If you are unsatisfied with your purchase, contact us in the first 30 days and we will give you a full refund.